Back
When does home monitoring work for patients with heart failure?

When does home monitoring work for patients with heart failure?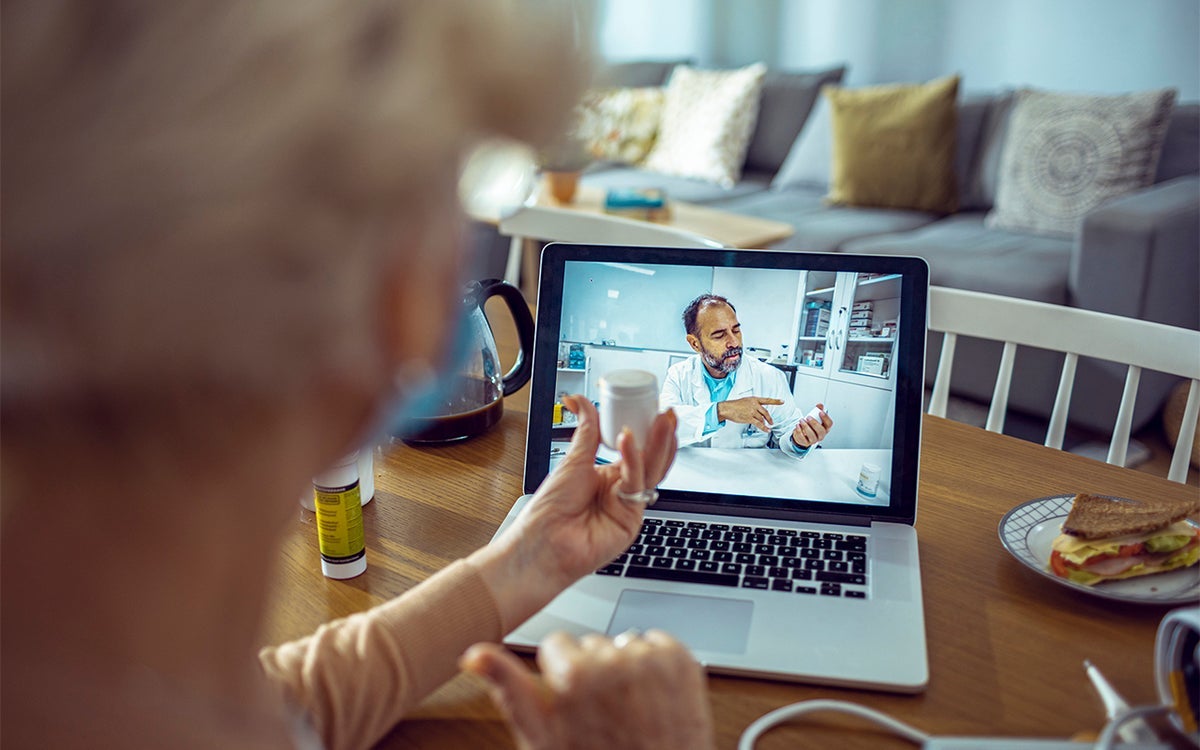 If patients with heart failure can measure values such as heart rate and blood pressure at home, they will need to visit the hospital less frequently. They can share and discuss these values with their physician online. This so-called "telehealth coaching" is promising but does not always work for everyone. Over the next two years the UMC Utrecht will investigate when telehealth coaching is effective and when it is not.
Hospitalizations of patients with heart failure can often be prevented by optimal medication, better self-care, good information and monitoring. Self-care consists of proper medicine use, following a diet, getting enough exercise and keeping a close eye on symptoms that may indicate a deterioration in health. Patients can also do this health monitoring at home, while the physician coaches them online. This is called telehealth coaching.
Blood pressure and heart rate
With telehealth coaching, the patient measures important values such as weight, blood pressure and heart rate at home. They pass these values on to the doctor and nurse via an app or online program, allowing them to ascertain whether the values are correct or whether they need to adjust the treatment in consultation with the patient. Telehealth coaching reduces the frequency with which patients need to visit the hospital for check-ups.
Health outcomes
Telehealth coaching is promising, but that does not apply to all forms of telehealth coaching and all patients. The UMC Utrecht will spend the next two years studying the effectiveness of telehealth coaching in patients with heart failure. "We expect the effectiveness to depend strongly on the type of telehealth coaching and on the circumstances," says researcher Jaap Trappenburg. "Consider, for example, the characteristics of the individual patient, such as the severity of heart failure and the patient's digital skills. With this new knowledge, we can use telehealth coaching in a more targeted way, leading to better health outcomes for patients and more efficient care."
Use of care
Twenty-nine hospitals are participating in the study, some of which use telehealth coaching and some of which do not. For all participating patients, the type of telehealth coaching they receive and its duration are recorded. In addition, their reliance on care and their health outcomes are measured. Ultimately, the study should provide insight into which groups of patients with heart failure benefit from telehealth coaching and which do not, which methods of telehealth coaching work best, and whether they are efficient (cost-effective).
Research coordinator
For this research UMC Utrecht received a grant from the Healthcare Research and Medical Sciences program DoelmatigheidsOnderzoek for better and affordable care. The UMC Utrecht is the coordinator of the so-called RELEASE-HF project and cooperates intensively with 3 other academic centers: UMCG, EMC and Maastricht MC. In addition, the following organizations have a role to play in various parts of the project: Harteraad, Dutch Heart Foundation, NVVC, NVHVV, HartVaatHAG, DCVA, NHR, Hartfalen Connect and WCN. Given the complexity of the current situation in healthcare due to COVID-19, the study will probably start in June 2021.